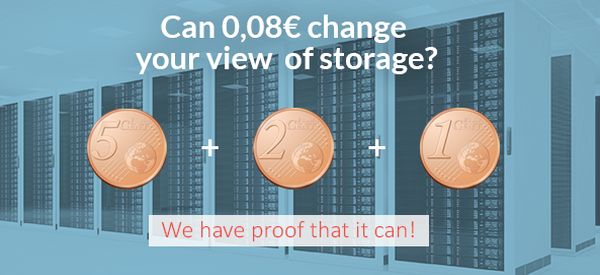 Webinar: Can 8 cents change your view of storage?



BAKOTECH Group in cooperation with SEC invites you to join our online webinar about DataCore Software, the leading provider of Software-Defined Storage and Adaptive Parallel I/O Software.

Topic: How record breaking Parallel I/O and Software-Defined Storage from DataCore cuts costs and revolutionizes IT infrastructure & productivity.

In this webinar, you will see how 8 cents will change the way you think about storage and cause you to question everything storage vendors have told you. You will discover that DataCore can offer you the best price / performance and fastest response time on the market.

AGENDA:
DataCore the global Leader in SDS (software defined storage)
DataCore breaks the world record in price/performance with their adaptive Parallel I/O.
Get the best performance with the lowest cost.
Participation is free.


LISAINFORMATSIOON

TELLI WEBINAR OMA FIRMASSE







Uuemat informatsiooni meie partnerite, toodete, seminaride kohta leiate [siin]
Software Engineering Center OÜ, Rannaniidu 12,
13516 Tallinn, Estonia, Tel. +372 5014734

| | | | |
| --- | --- | --- | --- |
| | | | Datacore Software lahendused |